Defense Against Weapons
Do It Yourself
Professional Body Guard
Modern American Gunslinger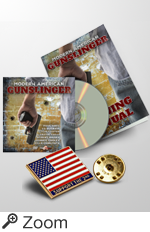 Instructor: Paul Abel
Code: MAGS $9.95
This is two hours of the most intense and comprehensive handgun training you will find anywhere, taught to you by seven super-respect world class experts. America Gunslinger Training Manual. 30 fully illustrated pages that complement the DVD.The Modern American Gunslinger Kit contains American Flag Pin
1 Support The 2nd Pin, 1 DVD, 1 Digital Manual, 1 Audio Bonus



GRU Insiders Package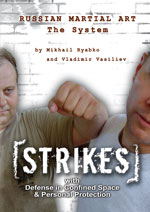 Instructor: Vladimir Vasiliev
Code: GR $97.00
How to use your elbows like guided missiles and why almost every dojo and "Sport Combat" instructor is teaching this wrong. Exactly how to deliver blows using ONLY your chest. Perfect for situations where you're in a lot of trouble!
Be The Bodyguard
Instructor: Gregg Wooldridge
Code: GW $97.00
Gregg Wooldrige brings his expertise to light in this amazing DVD package. Gregg shows you how to protect your loved ones with simple to learn moves and how to develop the mindset of a bodyguard.
First Page Previous Page > >>>
Call us at 1-800-899-8153