Defense Against Weapons
Do It Yourself
Other Gadgets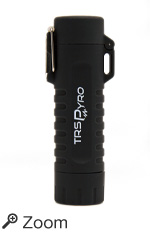 TRS Pyro Waterproof Plasma Arc Lighter
SKU: PYRO $29.99
Water resistant double-arc lighter with integrated 100 Lumen flashlight with a rechargeable lithium ion battery.
1 Pyro Arc Lighter, 1 USB to Mico US Charging Cord, 1 Digital Video - 11 minutes




More Information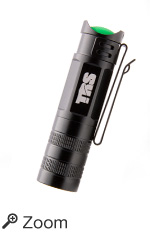 TRS 330 EDC Tactical Flashlight
SKU: LITE $89.00
Pocket sized tactical flashlight made of Aircraft Grade Aluminum. The tail is magnetic with a glow in the dark button. The unique S-clip allows the light to be clipped on hats, shirts, and pockets.
1 330 EDC Tactical Flash Lite, 2 Digital Videos - 19 minutes




More Information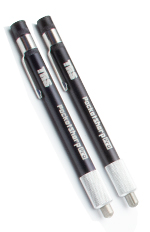 Pocketsharp Pro Mini-Hones
SKU: PSHRP $19.00
The "pocket" hone is 5 inches long with a usable length of 2.5 inches. The taper end has a #600 grit while the multi-function end has a #320 grit. The abrasive material is diamond. The pocket hone is a retractable 4-function hone with a flat edge for sharpening items like scissors and a round hone for knives. The tapered end is designed to sharpen serrations and knives.
2 Pocketsharp Pro Mini-Hones




More Information
First Page Previous Page > >>>
Call us at 1-800-899-8153