Defense Against Weapons
Do It Yourself
Fighting Mindset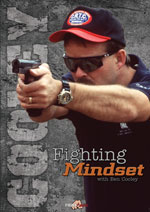 Fighting Mindset
Instructor: Ben Cooley
SKU: FMNDS $69.00
With Fighting Mindset series Bennie has completed a life-long dream of his: To take everything he knows about combat shooting and teaches it to the average, hard-working American guy who carries a gun for the protection of his home and family.
2 DVD, 265 Minutes




More Information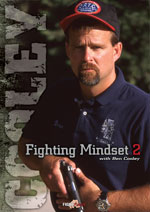 Fighting Mindset II
Instructor: Ben Cooley
SKU: TCTIC $69.00
In this DVD you'll be able to act automatically - without fear - and systematically take control of even the worst situations you might ever find yourself in. The intruders who face you will instantly know they made a serious mistake!
1 DVD, 102 Minutes




More Information
First Page Previous Page > >>>
Call us at 1-800-899-8153