Defense Against Weapons
Do It Yourself
Spy Gadgets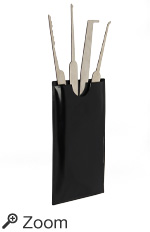 Survival Lock Picking
Instructor: Dale Comstock
SKU: LPICK $9.95
This incredible Survival Lock Picking kit -lock picks included, shows you how to pick open nearly any lock - including padlocks. Plus two bonuses, the "American Badass Survival Guide" and a Tracking DVD. It is worth $97, but you only pay $9.95 S&H.
2 DVD, 1 Lock Pick Set, 175 Minutes




More Information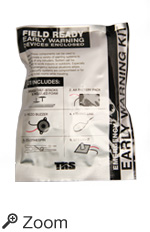 Spycraft Early Warning Booby Trap Kit
Instructor: Dale Comstock
SKU: EWDKT $9.95
The electronic Early Warning Kit is packed with 9 simple components to rig up your very own tripwire early warning system. Comes with a How-To DVD featuring Former Special Forces Operator Dale Comstock as your intstructor, who outlines step by step how to assemble your very own Early Warning Device.
1 Early Warning Kit, 1 How-To DVD, 21 Minutes




More Information
First Page Previous Page > >>>
Call us at 1-800-899-8153